Eric Gritz – Workers Compensation Attorney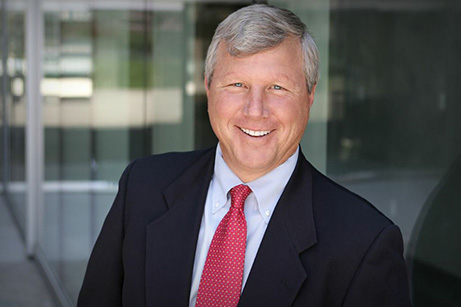 If you or your loved one have suffered the physical, emotional, and financial loss that comes from a serious workplace injury in Santa Ana, Orange County, or anywhere in Southern California, we at Orange County Workers Compensation Attorney have the knowledge, experience, and grit and determination it takes to get you your maximum claim in as little time as possible.
The legal paperwork, deadlines, and complex and ever-changing rules governing California's workers comp system are anything but simple to navigate. But we have the well seasoned expertise to expedite your workers comp claim and overcome obstacles that may stand between you and the compensation you deserve.
We have been serving the Orange County Area and beyond for many years with top-tier legal assistance in all things related to California workers comp claims, and we have a track record of successfully winning our clients their rightful reimbursements for work-related injuries.
We have helped numerous others in the past, and we stand ready to do the same for you!
What Sets Us About Apart from the Competition?
At Orange County Workers Compensation Attorney, we are well aware that there is no shortage of workers comp law firms operating in the OC Area. But we also see the dearth of truly "professional" workers comp lawyers groups, and we have stepped in to fill that void.
What sets us apart from our competition? Here are some of the highlights of why you should choose Orange County Workers Compensation Attorney:
Personal Attention & Commitment. We are not a "law mill." We give your case the attention it deserves in a timely manner and stay committed to serving your best interests from beginning to end.


Deep-seated Legal Expertise. Our team of lawyers has decades of combined experience across all areas of California workers comp law. We are experienced in handling and winning cases just like yours.


Quick and Constant Communication. We don't leave you in the dark about the progress of your case, like some other law firms, but communicate with you "early and often" to keep you fully informed every step of the way.


"Clout" in Dealing With Opposition. It's not uncommon for employers and/or insurance companies to balk at acknowledging your workplace injury or the true value of your rightful compensation. We know how to fight back against "stonewalling," and our mere presence on the case often causes opposition to back down.


A History of Winning Big Claims. We understand how to calculate and prove every possible penny of compensation you may be entitled to under California's workers compensation laws. And we have a track record of not only winning but of winning big for our clients.
Our Workers Comp Legal Services
Workers compensation law is a complex legal practice area in California, and there are numerous specific legal services that are involved in serving our clients in a way that gains us our extremely high customer satisfaction rate.
For example, the requirements of winning a claim for a major versus more minor on the job injury vary greatly, but no case is too big or too small for us to assist you with.
Wrongful death claims also have very special requirements, and they are compensated for somewhat differently - we are fully familiar with all the relevant statutes.
There are also variations in how Federal employees and railway workers need to be represented, in how to deal with repetitive stress disorders, injuries from chronic exposure to harmful substances, or temporary versus permanent injuries. We understand all of these variations down to the legal minutia
Finally, if you need help calculating the full value of your claim, ascertaining the exact date of injury or discovery of injury, or in filing your application for adjudication of claim or other legal paperwork, rest assured we deal with all of these matters and more on a routine basis and can optimally assist you.
Contact Us Today for Immediate Assistance!
At Orange County Workers Compensation Attorney, we stand ready to assist you 24/7, 365 days a year. Simply contact us by calling 949-423-3212, and we will give you a free, no-obligation consultation on the details of your case.
Or, you can schedule an in-person interview at our office anytime.